Implications of the Great Whale River landslide for aquatif life and water quality. St-Pierre G hosted on radio station 99.1 FM with Parsa Kitishimik. Kuujjuarapik, Nunavik (QC),  September 6th, 2023.
La soupe chimique des lacs de l'Arctique. Fillion D interviewed by Valérie Levée. Futur Simple, CKRL 89.1, Quebec, Canada, 21 November 2022.
Illuminer l'inconnu : Comment le Soleil transforme la chimie des lacs nordiques. Fillion D, Dominé F, Couture RM. Concours "Mon projet nordique" de l'INQ, Musée de la civilisation, Quebec, Canada, 10 May 2022.
Climat déréglé, santé en danger. Alexander Culley (PI), Audrey Laberge-Carignan, Gabriel St-Pierre and others interviewed by Sofi Langis. Télé-Québec, Canada, 26 September 2022.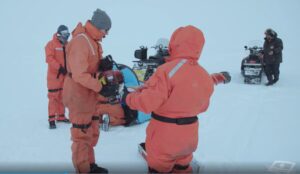 Public poster session in the Whapmagoostui community center, organized by Fillion D. Whapmagoostui-Kuujjuarapik, Canada, 17 August 2022
Balad'eau du GRIL. Couture RM interviewed by Fallu MA. Podcast interview. Episode 10, 1 February 2022.
Réhabilitation du lac Bromont : des résultats positifs. Couture RM and Neweshy W interviewed by Bourcier N. La voix de l'est, 10 September 2019.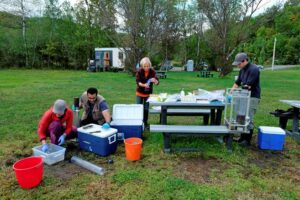 Vansjø er med i europeisk forskningsprosjekt. Couture RM interviewed by Skolt H. Moss Avis, Moss, Norway, 13 February 2015.
På hva og hvordan reagerer ferskvann? Couture RM interviewed by Borchgrevink BH. Vann, 4 (2014), 541–542.
Fra sur nedbør til klimaendring på Langtjern. De Wit H, Brandt U, Lund E, Couture RM. Ph-status, 4 (2013), 6–8.
The Northern Basins: modelling the Vansjø-Hobøl catchment. Couture RM interviewed by St-John R. Freshwater Blog, 12 September 2014.