Sentinel North Research Chair in Aquatic Geochemistry
We aim to better understand the feedback between current environmental changes and biogeochemical cycles coupled with carbon dynamics in the aquatic environment.
Our main objectives include:
Quantify the controlling factors and the intensity of coupled biogeochemical cycles, of which carbon dynamics is an important driver
Integrate knowledge acquired using predictive models adapted to arctic ecosystems in transition.
Test the hypothesis that climate change has repercussions on the fluxes, biological and photochemical reactivity of aquatic organic carbon due to the increased influx of terrestrial carbon.
Verify the mechanisms that link the observed increase in reactive carbon inputs into aquatic ecosystems with the increase in carbon fluxes to sediments, the atmosphere, and coastal environments.
This project is led by Raoul-Marie Couture at Laval University. It is one of five research chairs supported by Sentinel North. Sentinel North is Canada's largest multidisciplinary northern research initiative. It draws on over a half-century of northern and optics/photonics research to develop innovative new technology and improve our understanding of the northern environment and its impact on human beings and their health. Sentinel North is built around a major transdisciplinary research program to create new international mixed research units and research chairs, recruit world-class professors, and train the next generation of researchers capable of solving the complex problems of a changing North.
More information is available (in french) on the faculty website.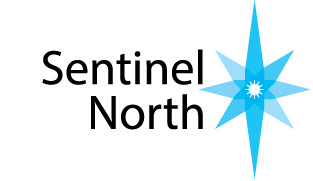 Sub-Arctic Metal Mobility Study (SAMMS)
SAMMS will undertake an array of field, laboratory and modelling studies  to comprehensively trace the transport and behaviour of dissolved organic matter (DOM) and metals through terrestrial and aquatic ecosystems in headwater catchments along a 200 km airshed transect between Giant Mine and Whatì, an area of concentrated mining activity in the North-West Territories.
The project will include collaboration with faculty from the University of Saskatchewan, the University of Waterloo, the University of Ottawa, Laval University and the Norwegian Institute of Water Research, as well as a number of northern agencies and Indigenous organizations.
This project is led by Jason Venkiteswaran and Brent Wolfe at Wilfrid Laurier University. It is one of several projects supported by the Global Water Futures program.